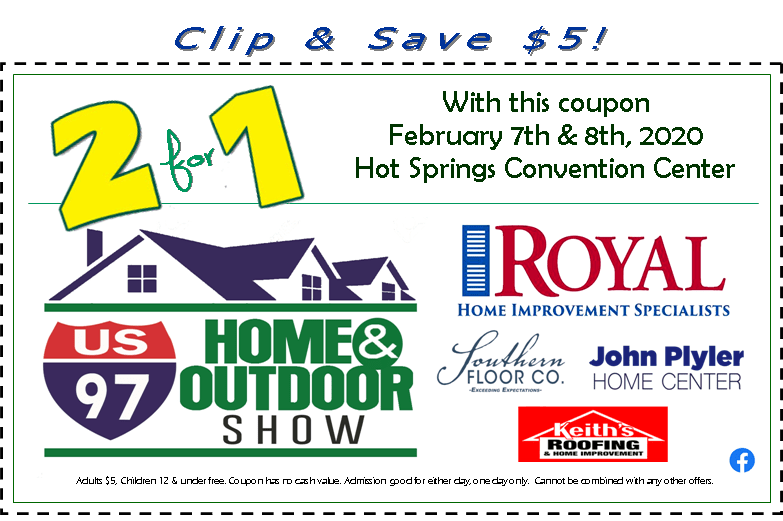 Mark your calendar for the 20th Annual US97 Royal Home Improvement Home and Outdoor Show. This year's show will be Friday and Saturday, February 7 & 8.
It's all about making your home better! From home security to home efficiency. From decorating ideas inside, to the Amazing Backyards outside. See two backyard designs built inside the convention center.  It's all about making your home more beautiful. More functional. More fun. More YOU!
Home Show hours are 10am to 6pm both days, in Halls B&C at the Hot Springs Convention Center. Admission is only $5, but print the above 2 for 1 coupon, or show it at the door, and save $5!
And if your business wants to reach homeowners, there are still a few booths left. Call five-two-five, ninety seven hundred for information. The Home Show, from US 97 and Royal Home Improvement, sponsored by Southern Floor Company, Keith's Roofing and John Plyer Home Center.
Friday Feb 7th and Saturday Feb 28th
10am – 6pm
Hot Springs Convention Center
Admission: $5 per person
Here's some of what you'll experience at the 2020 US97 Royal Home & Outdoor Show: