With the Covid-19 Coronavirus pandemic, as always, we are committed to providing valuable and credible information to keep you safe. The following websites are trusted, verified sources for information about coronavirus.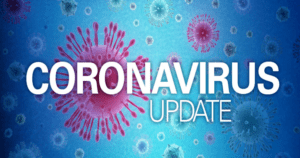 Changes are happening daily, so we're also providing a Daily Coronavirus Update of local, state, and national announcements.
• Please consider donating to Jackson House; they need additional volunteers and funds to meet the growing need for food and assistance in our community.
• There are now 5 drive through clinics operating in Hot Springs and Garland County, to further evaluate those experiencing symptoms. You are asked to call the Hotline for a telephone assessment BEFORE going to one of these screening sites.
⋅ Convenient Care Clinic – 100 McGowan Court next to CHI/St Vincent (M-F 7am-8pm. Sat/Sun 8am-8pm)
⋅ Convenient Care Clinic – HSV, 4419 Highway 7 North  (M-F 730am-6pm. Sat 8am-3pm. No Sunday hours)
⋅ Lakeside Family Medicine – 124 Hollywood, near National Park Hospital (M-F 830am-5pm. No weekend hours)
⋅ First Care walk in – On Adcock Road just off Airport Rd (M-F 8:30am-5pm. Sat 9a-1p. No Sunday hours)
⋅ Fountain Lake Clinic – 4517 Park Ave (M-F 830a-5p. Sat/Sun 9a-1p)
• 
If your business has been affected by COVID-19, please complete this worksheet and return to

Arkansas Division of Emergency Management

at businesscovid19@adem.arkansas.gov
• 
As of 3/17/20, Gov Hutchinson has waived the waiting period for unemployment insurance if people are laid off as a result of Covid-19. In addition, Arkansans do not have to apply for unemployment insurance in person; they can apply online. Also, they do not have to report in person to continue their benefits. These waivers are in effect for 30 days.