US97 Wake Up Crew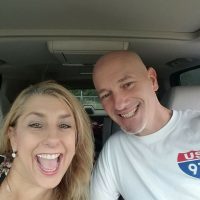 US 97 Wake Up Crew 
No day is complete without a little lunacy from our Wake Up Crew! Listen every weekday morning for laughs, news, trivia and more.
They showed up at our back door a few years ago, and they looked so hungry that we let them in. Fortunately, they do a pretty dang good morning show, so we're keeping them — for now.
Vicki Parker lives to help you forget your troubles for awhile and go to work laughing. It's all Live And Local, weekday mornings 6:00-10:00am.
---
---